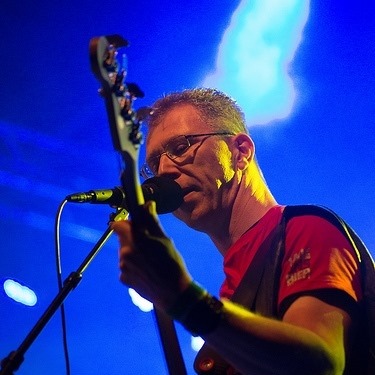 Wecome to my site. My name is Erik van Es and I'm active with DESProjects for approximately 7 years now. The diversity offered, is what makes DESProjects special for me. One time it´s making a videoclip or a company promo, the other time it is band/vocal coaching or a recording project in my
DES Sound studio
.
I do have the skills to support with sampling, backing vocals or playing many instruments like acoustical-eletric guitars, drums, percussions, bass guitar or vocals. (I´m a self-taught well experienced musician)
A satisfied customer that I helped in an inventive and creative way is what I value most important, hoping to add color to a
project
, respecting the customers ideas and perspectives.
For 35 years I play in
multiple bands
that have created own songs in their own unique ways. It gave me the opportunity to record in several studio's where I was (and still am) heavily involved in the recording process (from making video clips to producing complete projects).
I find it very important to create a comfortable atmosphere when colaborating. I think it is 'the' way to make people perform best and bring them forward in a creative career. I hope that my site will make you curious of what I can do for you and hope
hearing from you
to meet and work together on an inspiring project.